What if your local newspaper was little more than a Tea Party mouthpiece? This could happen to the Orlando Sentinel and the South Florida Sun-Sentinel if we don't move fast.
Sign the petition to the Tribune Company, and tell them not to sell to the Koch Brothers.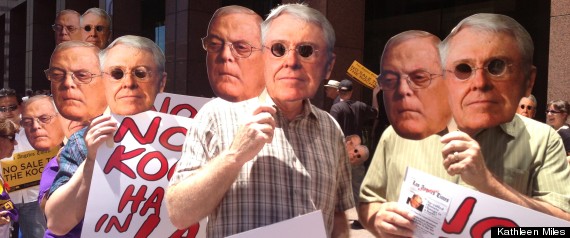 The Koch Brothers are chief architects and funders of the extreme right wing political machine. They're behind corporate front group "think tanks" like the Heritage Foundation and the CATO Institute. The Kochs are also the largest funders of the Tea Party movement and are notorious peddlers of falsehoods about Medicare, Social Security, worker's rights, climate change, and more.
Source: http://www.progressflorida.org/